EXTREMIT-EASE Garment Liners
Combine the benefits of a mild mid-foot to ankle compression stocking with the comfort of a low profile liner. Use the easy-to-apply EXTREMIT-EASE® Garment Liner under the EXTREMIT-EASE Compression Garment to protect your skin against friction, or use it by itself for mild to moderate edema.
Buy Now
Note: Your compression size may differ significantly your clothing size! 
Take the guesswork out of choosing the correct size for your EXTREMIT-EASE Garment Liners.  Please refer to the "Choosing the Correct Size" tab below to determine the correct size for each of your therapy needs.
Choosing the Correct Size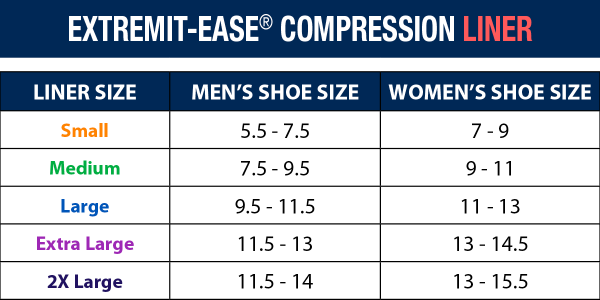 Indications
Recommended for mild foot compression for mild to moderate edema.
Contraindications
The EXTREMIT-EASE Garment Liner should not be worn if your leg circumference exceeds liner limits or if you have allergic or allergic-type responses to nylon or spandex.  Consult your physician if you have or develop skin irritation, numbing, or tingling.
AMERX 100% Guarantee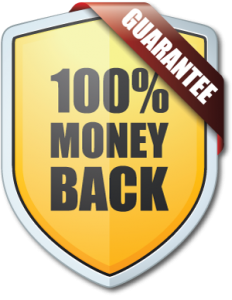 AMERX Health Care is committed to providing quality products to our customers.
We fully guarantee the original owner of our EXTREMIT-EASE Compression Garments and Liners against defects in workmanship or materials for up to six months after purchase. Be sure to follow the care instructions that came with your purchase or found at www.extremitease.com to extend the life of your EXTREMIT-EASE product. However, if you have experienced any workmanship quality defects within the first six months, please contact an AMERX Customer Service representative directly at 800-448-9599, Monday-Friday, 8am-5pm EST. so we can discuss the steps to receive a replacement product.
All returns will be credited to the original form of payment (excluding shipping and handling charges).
Please allow up to 21 days for us to process your credit and one to two billing cycles for the credit to appear on your statement.