Enjoy the confidence that comes from purchasing wound care products from an established company that has delivered proven results for over 25 years. Founded in 1993 by John C. Anderson, AMERX Health Care Corporation is dedicated to providing superior wound and skin care products that deliver positive outcomes, increase patient compliance, and reduce treatment costs.
Long-known for our top-rated AMERIGEL® line of topical wound care and skin care products, AMERX Health Care has expanded our offerings throughout the years. We now offer a comprehensive suite of wound care products including HELIX3® Bioactive Collagen, AMERX® Dressings, and the NEW EXTREMIT-EASE® Compression Garment – listed in Podiatry Today among the Top 10 Innovations in Podiatry in 2017.
Our high-quality, affordable products address today's wound and skin care challenges, helping you live a healthier life.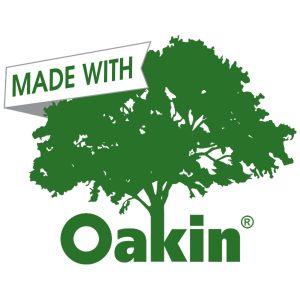 To establish AMERX Health Care as a trusted company whose brands represent quality products in the medical professional community.
AMERX Health Care began operations with the purpose of developing a line of advanced skin and wound care products to improve outcomes, reduce treatment costs and help patients live a healthier life.  AMERX is dedicated to the development of quality, effective and affordable products to support physicians and health care provider's efforts to address today's skin and wound care challenges.
AMERX Health Care is committed to providing quality products to our customers. We honor a 100% satisfaction guarantee for all products ordered directly from AMERX Health Care—either by phone or at amerxstore.com. If at any time you're not completely satisfied with the quality of our products, contact us within 30 days of purchase at 800-448-9599 for a full product refund.
Please be advised that AMERX Health Care cannot accept returns of EXTREMIT-EASE® Compression Garments or Liners to our office. If you are not 100% satisfied with your purchase, please contact an AMERX Customer Service representative directly at 800-448-9599, Monday-Friday, 8am-5pm EST. for information on how to proceed.
Our dedicated support team is standing by to help you locate a physician, answer product questions or help you with your shopping experience. Our Customer Care Specialists are available by filling out the form below,
emailing us
, or by calling 1-800-448-9599 Monday through Friday from 8am- 5pm EST.
Contact Us!
EXTREMIT-EASE® Compression Garment
Top 10 Innovation in Podiatry 2017†
---
AMERIGEL® Hydrogel Wound Dressing
#1 Topical Wound/Ulcer Treatment*
2006, 2007, 2008, 2009, 2010, 2011, 2012, 2013, 2015, 2016, 2017, 2018, 2019
#1 Topical Dressing for Matrixectomies*
2003, 2004, 2005, 2006, 2007, 2008, 2009, 2010, 2011, 2012, 2013, 2014, 2015, 2016, 2017, 2018, 2019

† Podiatry Monthly *Podiatry Management Annual Surveys